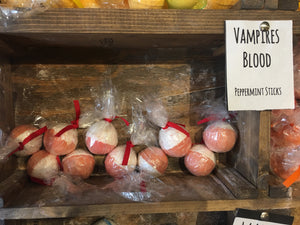 Bought as gifts so have not been able to try but will definitely buy more! We know we love the smell already!
Vampire bath bomb
The vampire bath bomb red and white colors are ideal to celebrate Halloween! The scent smells really good and I'm excited to use it on Halloween!
Best Bath Bomb
This bath bomb really made the bath smell like peppermint. I loved the hint of glitter.