Coupon code : new10
New Customers Save 10% off with code new10. Happy shopping !!!
Customers' Favorite Quick Collections:
Location & Contact
The Soap Box Of Covington
1107 Church Street
Covington, GA 30014
Phone Number: (678) 658-7027
Email: thesoapboxcovington@gmail.com
                              Hours:
         Monday - Thursday: 10 am. - 7 pm.
         Friday - Saturday: 10 am. - 9 pm.
         Sunday: 12 pm. - 7pm.
Located on Covington's Historic Square, The Soap Box Offers A Wide Variety Of Bath & Body Products Which Are Handmade In The USA. We Have Something For Everyone At Every Age!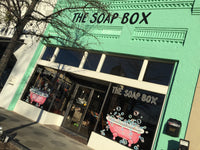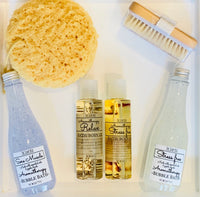 Aromatherapy collection: Featuring essential oils
Customize Your Own Foaming Bath Salt Container!
Pick A Size Container & Your Desired Scent For Us To Hand Pack In & Ship To Your Door Or Have Waiting For You In The Store To Pick Up!
Click Here To Create
Bath Bomb Fananza!
Take Advantage Of Our 4 For $20 Deal On Bath Bombs & Explore Our Selection Of Over 100 Different Bursting Scents!
Choose Your Picks Here
Customer Reviews
"My daughter begged me to take her to look at the Bath Bombs today. We went in & she was in Heaven with all of the beautiful items. She took her time looking at everything. Jessi was awesome and helped her narrow down her choices & we left with an adorable bubble bar that she can't wait to enjoy! I love that this store is available to us!"

Ashleigh Stephens {March 15th, 2018}
"What a cute store! A great selection of bath bombs, adorable soaps and things to spoil yourself with! Highly recommend!"

Cindy Webb Mask {March 10th, 2018}
"I have so many wonderful things to say! This place is amazing! I'm so glad i stopped in. So far my favorite thing I've bought is the blueberry bar soap! I can't wait to try all the other awesome products you guys have to offer. Keep up the awesome work!"

Ashley Bozeman {April 12th, 2018}