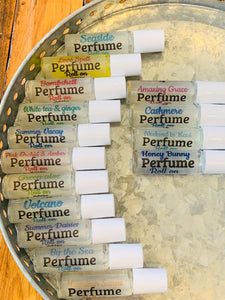 Green Aloe
I absolutely love these roll on perfumes! I bought the scent Green Aloe and the scent stays on me all day long. I love how easy these are to throw in my purse and go. I definitely recommend!
Delicious
I absolutely love seaside and love spell that I purchased. They bring me to a place of happiness.
Perfume Rollers
Smell great, but very light.
Love it!
I was looking for a way to be able to wear my favorite scent,Love spell, all the time. I cant apply lotion all day at work so this was perfect to pair with the amazing lotion.